Considered the "bible" for foreign investor trends in U.S. residential real estate, the 2023 National Association of Realtor's report on Foreign Investments has just been released, and the results are eye-opening!
This is why we got into this business in 2017!
Problem: Foreign Investors found it difficult to securing financing for their U.S. real estate investments.
That is when we started on our journey to fix this!
Watch our DemoDay Presentation!
Before we start...
If I told you that in a year that saw:
Interest rates rising globally (in the U.S., rates tripled!)
Russian-Ukraine conflict
Other Geo-political concerns
Inflation concerns
Supply chain issues stemming from Covid-19
And I said U.S. real estate purchased by foreigners was ONLY 10% LESS THAN the previous year.
Would you believe me?
Of course not!
Frankly, this report surprised me but states the resilience of the U.S. real estate market, especially with foreign investors and overseas investors.
If you have any questions about this report or anything real estate financing-related, please feel free to reach out to me directly at [email protected] or my personal mobile +65 9773-0273.
Sincerely,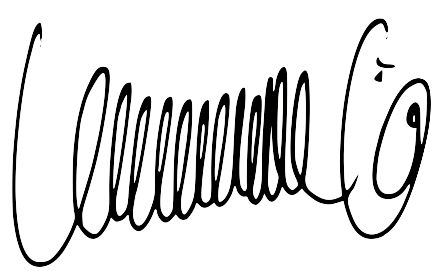 Donald Klip, Co-Founder 
Global Mortgage Group
Before we begin, I want to thank our summer intern, Angelina Hong, who is currently reading the Classics at the University of Oxford in the UK and the author of this report and many of our previous articles. We wish her the best in her future endeavours!
International Buyers of U.S. Real Estate: 2023 Highlights
In the ever-evolving landscape of global real estate investment, the United States remains a sought-after destination for international buyers. The year 2023 has brought about significant changes and trends in the international real estate market, with foreign buyers continuing to play a vital role. This article explores the statistics and key factors driving the international buyers of U.S. real estate in 2023.
Key Statistics (April 2022-March 2023):
$53.3 billion of foreign buyer purchases
84,600 foreign buyer existing-home purchases
Average foreign buyer purchase price rose to $639,900
Top foreign buyer: China
Top destination: Florida
Part I: Strong U.S. Housing Demand, Tight Supply, Soaring Home Prices
The United States housing market has experienced its own set of dynamics. In 2021, it witnessed the highest levels of home sales since 2006. However, 2022 saw a slowdown and normalisation of the market due to various factors. In response to inflationary pressures, mortgage rates were raised, which impacted housing demand.
As of the end of March 2023, the housing market faced challenges related to supply. Unsold homes were 4% above levels seen one year prior. The median price of existing homes also hit a notable milestone, reaching $375,700 in April 2023.
Part II: International Buyers
Purchases of Existing Homes
The 2023 statistics reveal a shift in the international buyer landscape. The number of existing homes purchased by foreign buyers decreased to 84,600, marking the lowest figure since 2009. This decline represents a 14% drop from the previous year, with 14,000 fewer foreign buyers participating in the market.
The dollar volume of foreign buyer purchases also decreased by 9.6% to $53.3 billion, reflecting the impact of market dynamics.
READ – still $53 billion of demand, despite the issues mentioned above!
Origin and Destination
The origin of international buyers continues to diversify. Asian buyers maintain their dominance, representing the largest group with a market share of 38%. Latin American buyers follow closely behind, accounting for 31% of the market. European and Canadian buyers hold 14% and 10% of the market share, respectively.
China remains the top country of origin for international buyers, representing 13% of the market. Chinese buyers stand out with the highest average purchase price at $1.2 million, often investing in expensive states such as California and New York. In contrast, Mexican buyers tend to purchase less expensive properties, with Texas being a preferred destination. 
The top 10 countries of origin of international buyers:  
1. China
2. Mexico
3. Canada
4. India
5. Colombia
6. United Kingdom
7. Australia
8. Germany
9. Venezuela
10. Israel
In terms of destinations within the United States, Florida remains the top choice for international buyers, with a significant 23% share of the market. California and Texas closely follow, each with a 12% share.  
The top 10 states for international buyers:  
1. Florida
2. California
3. Texas
4. North Carolina
5. Arizona
6. Illinois
7. New York
8. Ohio
9. Pennsylvania
10. New Jersey
Financing
Foreign buyers continue to exhibit a propensity for all-cash purchases, with 42% choosing this payment method, compared to 26% among all buyers of existing homes. Those foreign buyers residing abroad are more likely to make all-cash purchases.
Property as a Real Estate Investment
Foreign purchases of U.S. real estate saw 6% increase from the previous year, indicating a growing interest in real estate investment for various purposes.
READ: Year-on-year INCREASE in property purchased for investment purposes!!!
The majority of foreign buyers prefer detached single-family homes, with 76% making such purchases. Additionally, foreign buyers tend to gravitate towards suburban areas, with 45% choosing this type of location. Interestingly, more than three-quarters of Asian Indian buyers opt for suburban properties. Conversely, Canadian buyers are more likely to purchase properties in resort areas for use as vacation homes.
Part III: Reasons for Not Purchasing U.S. Property
Despite the allure of U.S. real estate, some international clients cite their perception of hurdles for investing in this sector.
Here are the common misconceptions, the actual facts and our solutions:
| | |
| --- | --- |
| Cost of properties | Not at all. See the following chart on price comparisons to global cities |
| Difficulties in finding suitable properties | This can be an issue with time zones, which sites to look at etc. We have fixed this – AM Property Finder. |
| Immigration Laws | As a foreign real estate investor, there are NO restrictions! |
| Challenges in obtaining financing | This is all we do. Check out our Foreign National loan programs. |
| Property taxes | You earn income, you need to pay taxes; however, there are many ways to deduct expenses to maximise your rental income. |
| Exposure to U.S. tax laws | The reality of U.S. taxes is MUCH EASIER than perception. Some states, like Texas, don't have state taxes, which is why it's one of the most popular investment destinations. Also, there are many ways to deduct expenses to maximise your rental income. |
| Maintenance fees | Any real estate investment will have maintenance required, but that is why you pay a small fee to the property manager. AM Concierge service can introduce you to our preferred managers to make your investment seamless and hassle-free. |
| Currency transfer difficulties | No issues here. AM Concierge service has partner remittance firms that help our clients. Even in China we have viable solutions from our partners. |
| Insurance | Insurance is a small percentage of the rental income you receive, and we have partners to help you with this. |
| Exchange rate concerns | If you are funding the mortgage payments in your home currency, you may experience a currency loss, BUT you can easily hedge this, PLUS you will be earning USD rental income. |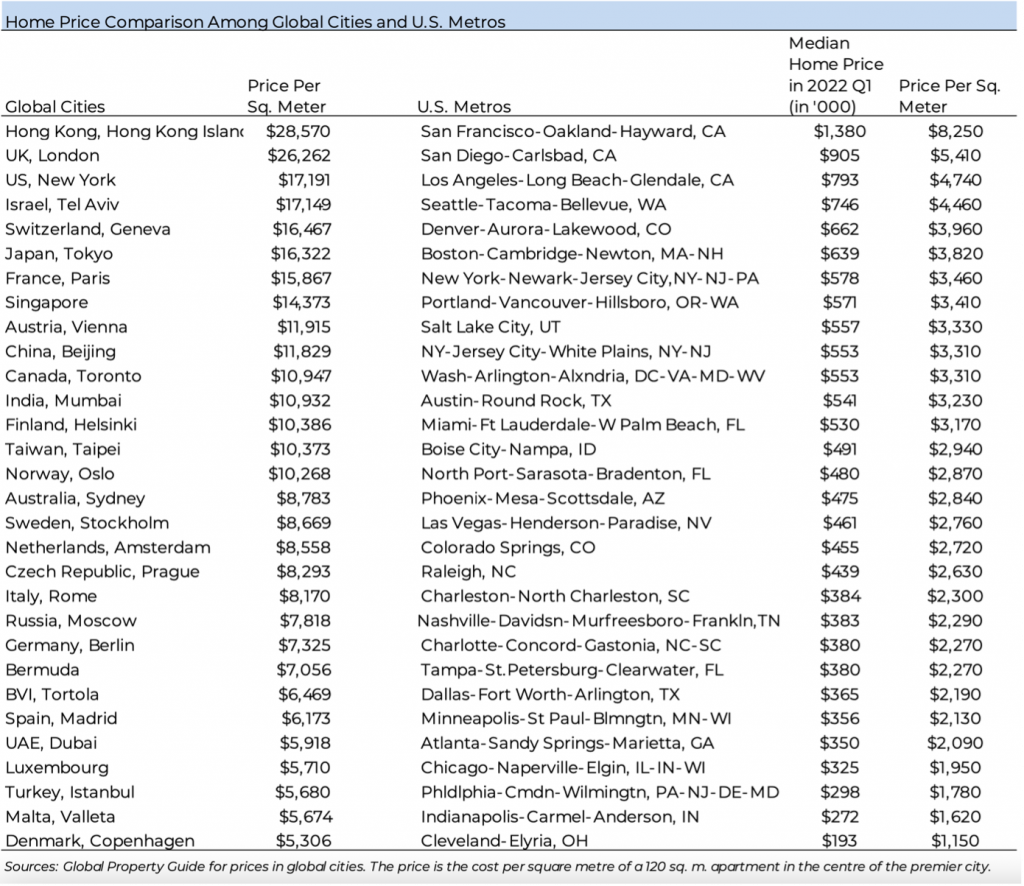 America Mortgages Concierge Services:
Property Finder
Property Management
International Remittance Solutions (including China)
Property Taxes
Tax Advice and Filing
LLC company set up
Immigration Consultants
In conclusion, the 2023 statistics on international buyers of U.S. real estate demonstrate a changing landscape influenced by global economic conditions, supply and demand dynamics, and evolving buyer preferences. While challenges persist, the U.S. remains an attractive destination for international real estate investment, drawing buyers from diverse backgrounds and motivations.
Contact us at [email protected] and seize opportunities in the thriving U.S. property market. Visit www.gmg.asia for more information.